Photo: Adobe Stock
By Kaleb Roedel
In the spring of 2020, Chris Hsu's financial technology startup, Zibo, did a friends-and-family launch of its first product, a banking and payment platform for independent landlords.
"Landlords aren't the most tech-forward people," said Hsu, co-founder and CEO of Reno-based Zibo, which offers a one-stop-shop approach to financial management for residential rental properties. "In many cases, they like their physical check because they want to hold it and keep it. But the reality is, with a platform like ours, you can automate your rent collection, integrate banking with a payment system, you can have visualization of all your data so it helps keep you organized.
"What we're doing is taking landlords who were very much set in their ways and are now more open to a digital platform, and showing them the power of what that can do for them."
In 2020, the benefits of using such a product were amplified by the coronavirus pandemic.
As more and more day-to-day activities moved online, businesses — and landlords — were forced to embrace digital tools, from online banking to e-commerce.
As a result, the demand for what is commonly known as fintech erupted.
"The pandemic accelerated the move to digital forms of transacting, whether it be dinner, groceries, having stuff shipped to your home," said Hsu, a former chief operating officer at Hewlett Packard Enterprise. "Whether you're young or old, you had to learn how to use a smartphone or website to order your food and do your banking."
In August 2020, Hsu's startup raised $10.5 million in seed funding to help scale its platform. That same month, Zibo publicly launched its insurance product, which has seen its sales double every month since, Hsu said.
Then in February, the company launched its mortgage platform. It didn't take long for that to take off, too.
"We closed over $2 million of loans just in April," said Hsu, who moved the company's headquarters from the Bay Area to Reno last fall. "We're seeing a real uptick in customer traction over the last couple of months across all the products that we've offered."
At year's end, Hsu expects Zibo to generate $1 million in revenue. And just like the fintech industry as a whole, he anticipates revenue figures to grow quickly from there.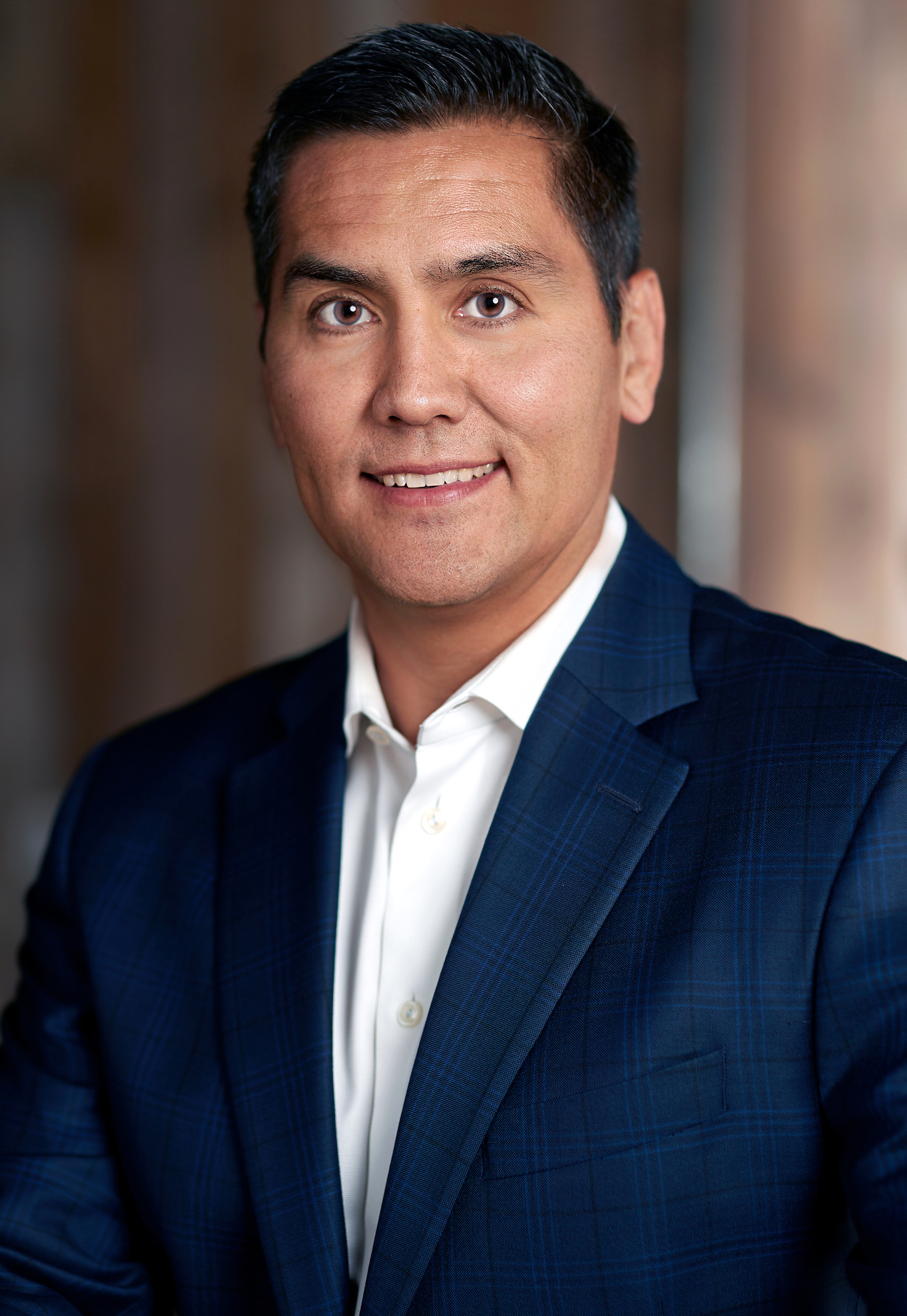 Chris Hsu, co-founder and CEO of Zibo, said he expects to generate $1 million revenue by year's end; his goal is to quadruple that in 2022. Courtesy Photo"Next year, our goal is to more than quadruple that," he said. "So, we're growing at a very, very rapid pace."
Zibo is one of thousands of fintech startups across the country growing and attracting investors at a rapid click as demand for virtual finance solutions has exploded.
In the second quarter of this year, fintech startups fetched $34 billion in venture-capital funding, the most valuable period for fintech investing ever, according to research firm CB Insights.
The previous record? That was set just three months earlier, Q1 of 2021, when startups in the sector attracted $22.8 billion.
The investor frenzy was punctuated by payment processor Stripe raising $600 million in a financing round that valued it at $95 billion — more than two and a half times the valuation it attained less than two years earlier.
'HOTTEST INDUSTRY IN THE WORLD'
The hundreds of fintech startups riding the investment wave are of all stripes. They provide services ranging from mortgages to insurance to payment processing.
One of those burgeoning companies offering the latter service is based in the Biggest Little City.
ProfitPay works with businesses in the e-commerce, travel and media buying verticals, offering virtual cards, online payment processing, built-in fraud protection, and digital banking.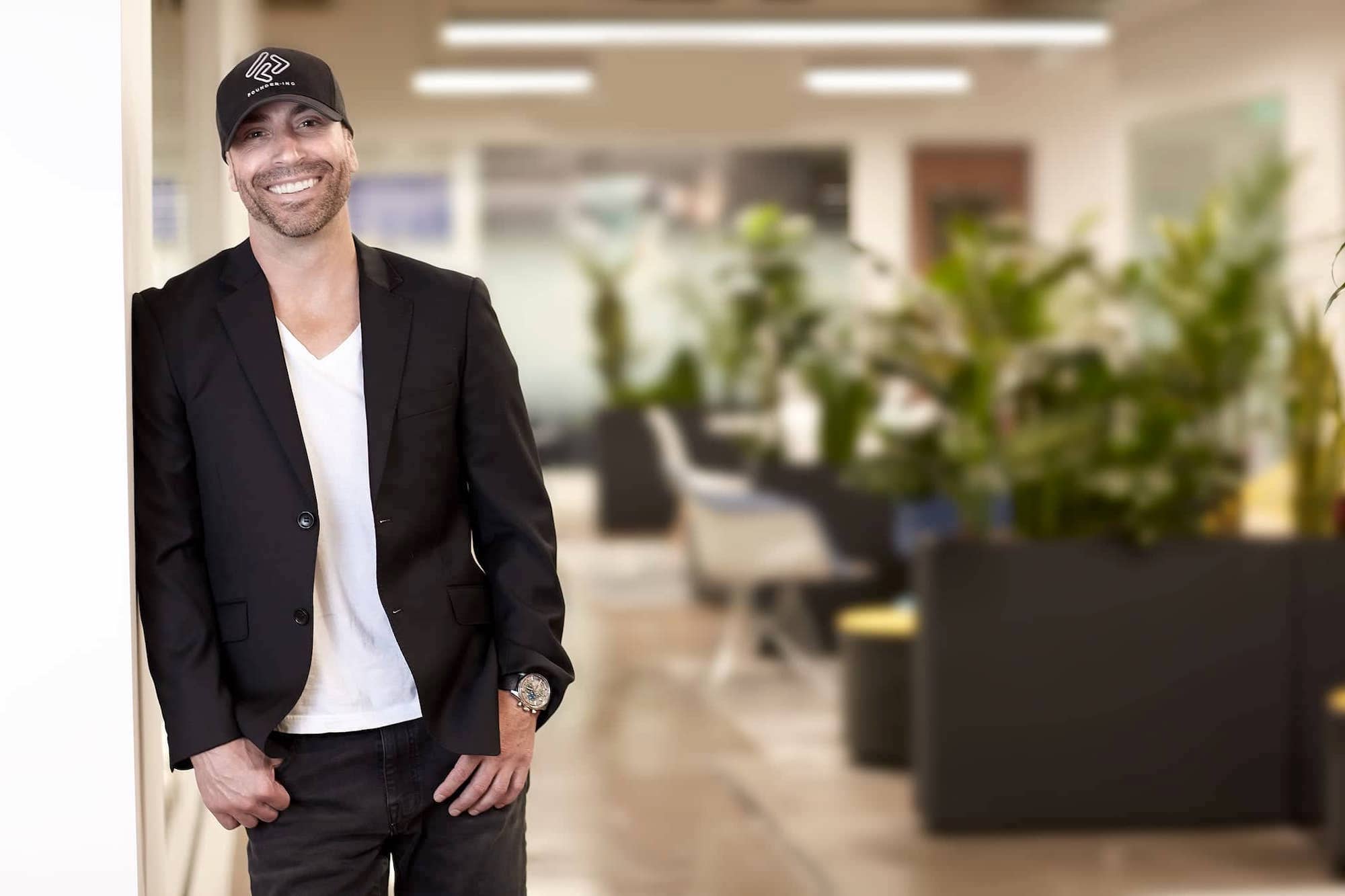 Chase Harmer, CEO of ProfitPay, stands inside the fintech startup's new headquarters office in downtown Reno. Courtesy PhotoThe company was formerly known as PayCertify, which this spring relocated its headquarters from the Bay Area to Reno, moving into the second floor of the 100 N. Sierra St. building in downtown Reno.
Notably, the startup received $297,205 in tax abatements this spring from the Governor's Office of Economic Development in exchange for doing business in Nevada.
According to past reports, the company estimates filling 100 jobs in the first five years of operation at an average hourly wage of $29.31. Further, it's proposing a $2.3 million in capital equipment investment within the first two years of operation, with plans to generate $5.6 million in tax revenue over 10 years.
On July 7, PayCertify was acquired by ProfitPay Technologies, a wallet tech and provider of brand support services in fintech, and will be doing business as ProfitPay, according to a press release provided to the NNBW. The purchase price was not disclosed.
The combination of PayCertify and ProfitPay will result in a fintech company with a valuation close to $1 billion, according to the release.
Chase Harmer, the founder of PayCertify who was appointed CEO of ProfitPay, told the NNBW recently that the company is in the process of doing a $100 million raise online that goes live July 21.
Prior to being acquired, Harmer had bootstrapped PayCertify to $32 million in funding over two rounds, including a Series A round of $18 million last September, according to Crunchbase.
"We're in the hottest industry in the world," Harmer said. "There's nothing that can even hold a candle to it. The valuations for fintech companies like ours are insane. We own patents that are going to change the future of digital payments and how e-commerce is transacted.
"We have something really, really relevant for today. If you're a merchant that's trying to build a marketplace or exist in a marketplace, whether it's buying and selling and payments going on, we can go ahead and compete with a Stripe."
Truth is, fintech startups are likely cashing in on many people growing wary of big banks following the financial crisis of 2007-2008.
Fintech firms typically offer sleek, user-friendly apps and platforms, low or no fees, and they don't need physical branches. Plus, they are aligned with consumers and businesses that have accelerated their embrace of digital tools and transactions.
"A lot of big bank corporations that I see, they're more interested in saving their job than actually moving forward," Harmer said. "They're like, 'wait a second, if we innovate, what about my job?' This is why fintechs like us are like, 'Let's raise some money and we'll solve problems, and make it user-friendly for everybody.' I think that's really the key: If you make it user-friendly, you'll get adoption."
THINKING DIFFERENTLY
Another Reno-based fintech company that has seen opportunity grow during the pandemic is Red Dot Management, which was founded in 2015.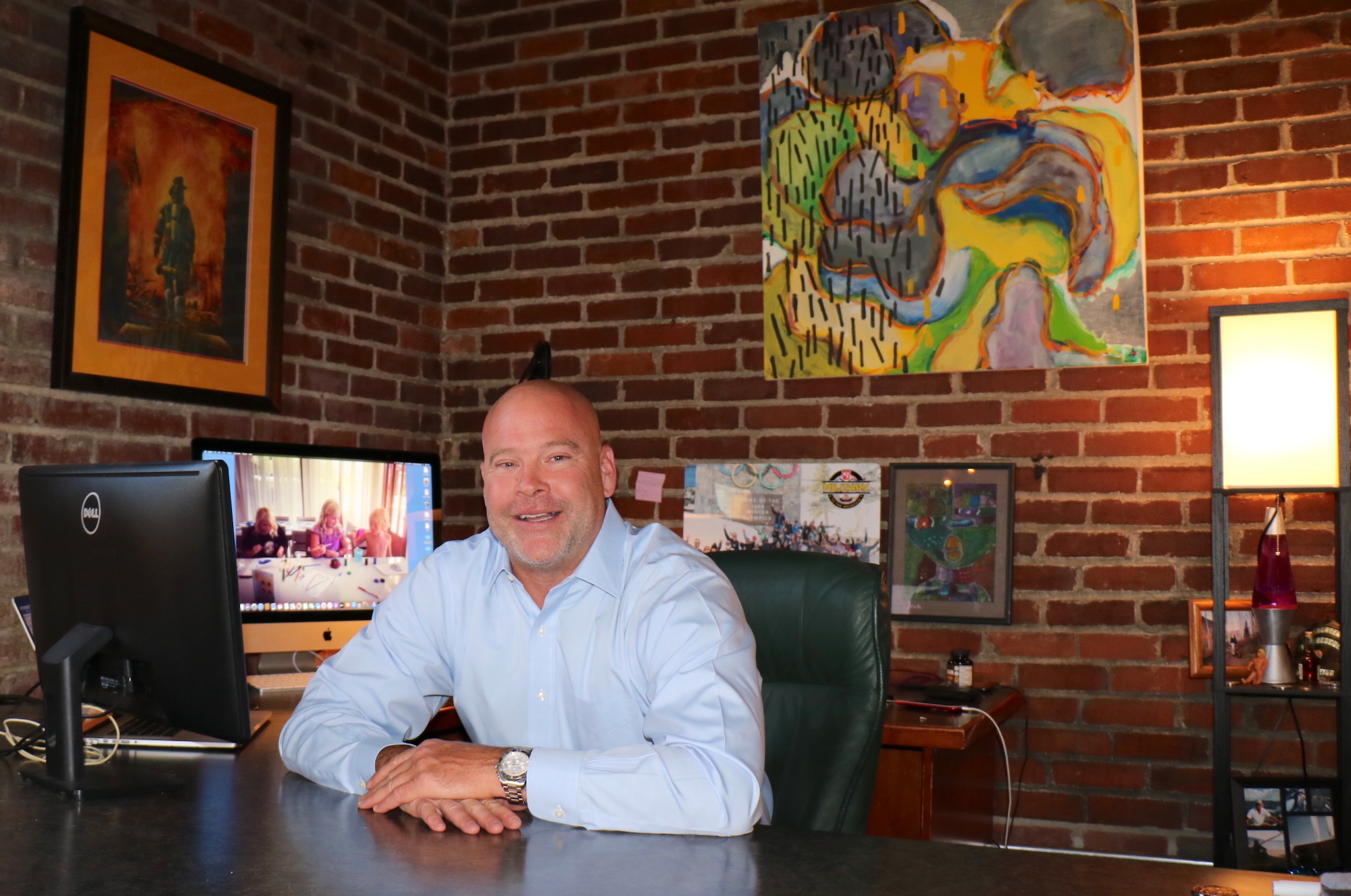 Michael Bumann, founder of Red Dot Management's, sits at his desk inside the company's 3,385-square-foot office space at 1401 S. Virginia St. in Reno in August 2020. The company relocated to Northern Nevada from Colorado in the fall of 2019. Photo: Kaleb M. RoedelThe firm specializes in acquiring and resolving third-party liability healthcare claims from motor vehicle accidents (MVA) for hospitals and medical providers across the nation.
In simple terms, Red Dot converts what it describes as "costly and complex" MVA accounts into immediate and long-term revenue.
Revenue was something hospitals and medical providers saw plummet in the wake of COVID-19 due to millions of canceled elective surgeries, appointments and tests. Moreover, millions of unemployed Americans lost their health coverage they received at work.
"We are able to drop in so much revenue to them, and it's super easy revenue to get from us," said Michael Bumann, founder and CEO of Red Dot Management, which relocated its headquarters to Reno in fall 2019. "We were able to take our process and get it right down to the simplest parts to make it as easy for them as possible to benefit from."
"The shadow side to that," he continued, "it's taken a little bit longer on a sales cycle, because they've had so many legit issues to deal with — furloughs, people wanting to work from home, elective procedures going away. Everything that's been compounded by a pandemic affects hospitals almost like a magnifying glass.
"So, we've been able to adjust to that and recognize what they're going through."
Moreover, Bumann said because the company's platform has the best interest of the patients in mind, Red Dot has been "flooded" with testimonials from patients. Several them, he said, are people who were laid off, furloughed or experienced other hardships during COVID.
"That get in a car accident and were financially concerned that this bill that they had at the hospital would land them in the collection process," Bumann said. "So, when we would come in, and have those claims, and they would realize they were free from all that, we really had an uptick in super positive responses."
For Bumann, the pandemic shined a spotlight on the inefficiencies tangled up in many industries. And fintech companies like Red Dot Management — and Zibo and ProfitPay — are working to help smooth them out.
"We've been able to shine, because all of the things that we do that are positive anyway are magnified under times of stress," Bumann said. "For others in fintech, I'd imagine, it has to play to efficiencies. It can make something before that was more difficult, easier. The rub is getting people to think differently."